Programs
Computer Literacy Training for Seniors
Computer literacy helps new comer seniors to obtain key information and resources, and to better connect with families and friends. Yunlin Zhu, a long time volunteer with Plum Blossom Centre, has been given one on one tutorials and IT support to our senior members.
With increasing demand from interested seniors, In June 2015, Yunlin held a computer basics training session for nearly 20 participants.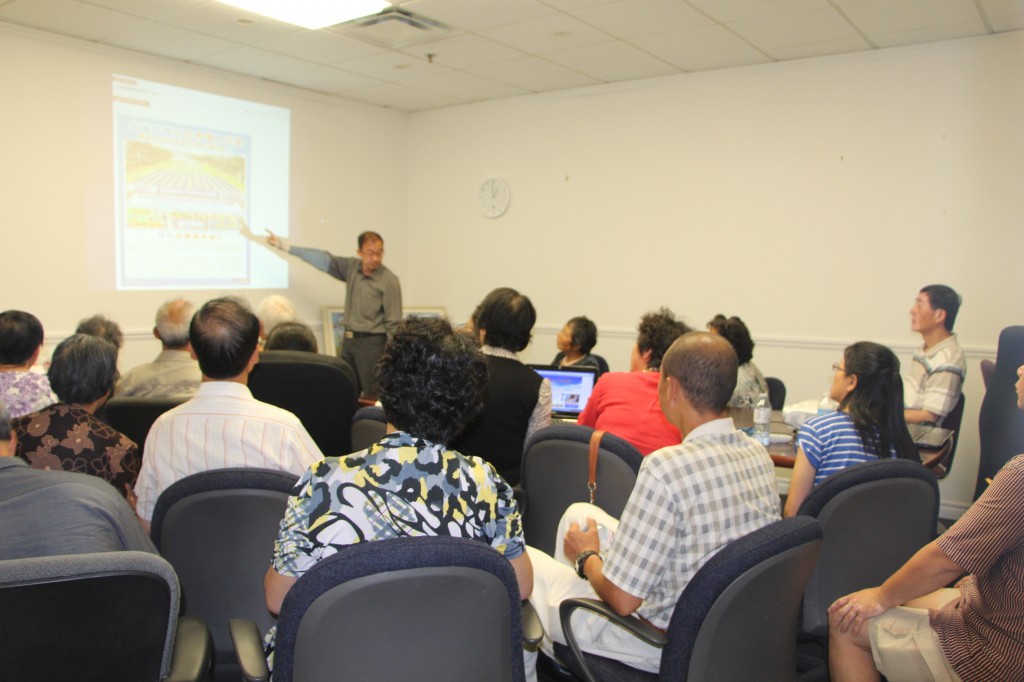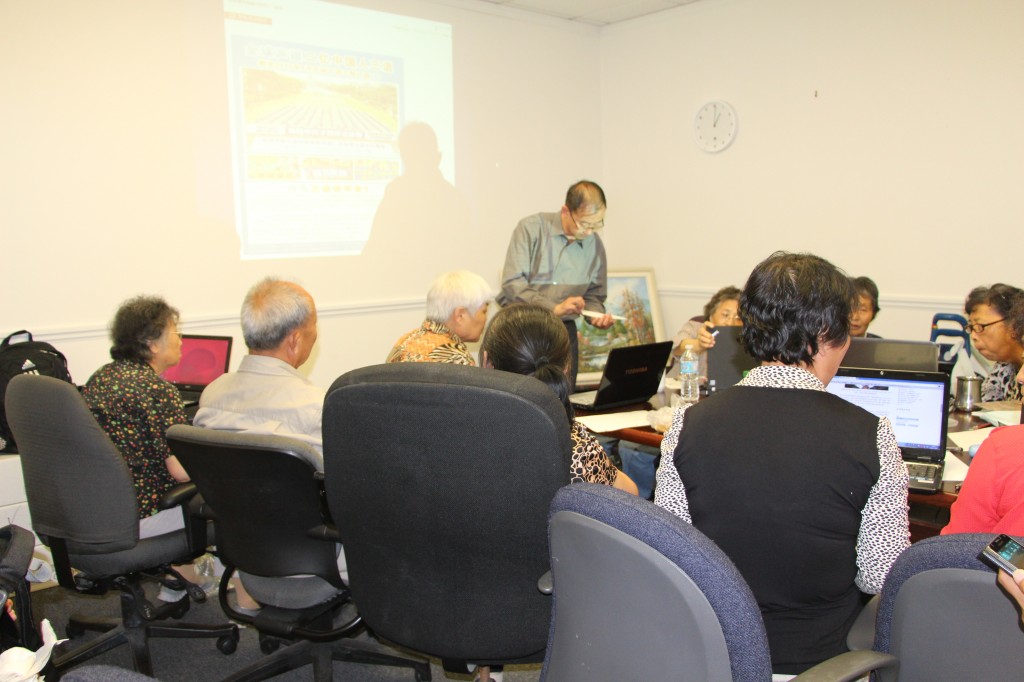 The Waist Drum Band funded by New Horizon for Seniors Program, Ontario, 2013
In 2013, Plum Blossom Centre helped a group of its  members with a passion in traditional Chinese art to form the Waist Drum Band with NHSP regional funding.
Majority members of the band are senior immigrants and refugees who were victims of rights abuses in their country of origin are in particular need of a stable, supportive, environment and creative ways to integrate into Canadian society while maintaining pride in their Chinese heritage.
This traditional Chinese waist drum band, which primarily consisted of senior Chinese-Canadians participated at the following 17 public events In the duration of the NHSP funding:
Oshawa Parade (June 15 2013), Bread and Honey Festival, Burlington Music Festival (June 16 2013), Brampton Flower City Parade (June 16, 2013), Welland Rose Festival Parade (June 24 2013), Canada Day Parade (July 1 2013), NiagraWine Festival Parade (Sept 15 2013), Thornhill Village Festival (Sept 21 2013), Oktoberfest Thanksgiving Parade (Oct 11 2013), Kitchener-Waterloo Santa Parade, Brampton Santa Parade, Richmond Hill Santa Parade, Markham Santa Parade, Weston Santa Parade, Barrie Santa Parade, Etobicoke Santa Parade, and Fiesta Week Oshawa Parade (June 17 2014).
The band left its proud foot prints in many Ontario cities, including St. Catharines, Thornhill, Richmond Hill, Toronto, Markham, Brampton, Waterloo, Hamilton, Burlington, Welland, Oshawa, Mississauga, and Barrie.
As a result of the project, 25 seniors and 16 non-seniors have worked together to create an established performing group to continue their activities. Furthermore,  the waist drum band has become a community support network for its members to connect with and support each other, and for young volunteers to learn from the life experiences of seniors.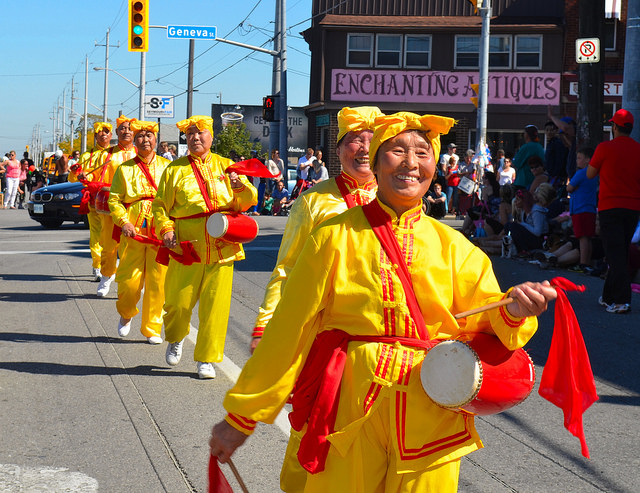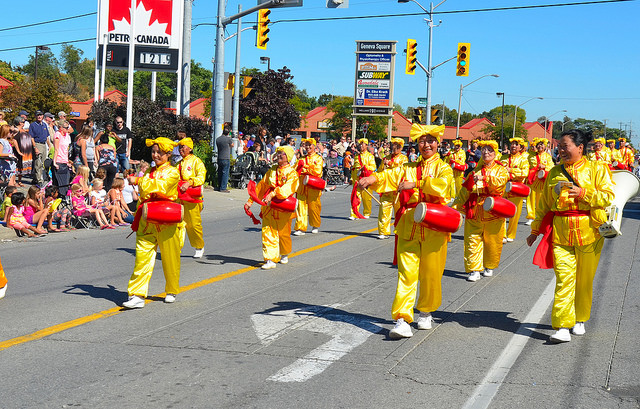 The Youth Leadership Summer Camp, 2015
Sponsored by PBC board member and run by PBC volunteers, this camp is providing precious leadership training for teenagers who otherwise cannot afford such opportunities. See more at:
Magic Mixed with Awesome and Fun-Youth Camper on PB Leads